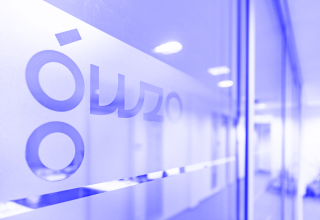 § 1 Name, Seat, Purpose, Business Year
(1) The Institute carries the name »Leibniz Institute for the History and Culture of Eastern Europe (GWZO) Ltd«, also referred to by the abbreviation »Institute« in the following. The use of the abbreviation »GWZO« is permitted. The association has its seat in Leipzig and is listed in the register of associations.
(2) The Institute is charged with researching the history and culture of Eastern Europe from the Early Middle Ages to the present. This research is primarily focused on the area between the Baltic Sea, the Black Sea and the Adriatic, taking into account its interrelations with adjacent regions as well as other global regions. With its research, the GWZO also contributes to a deeper understanding of the current political, economic and societal developments in the states, societies, and cultures of Eastern Europe.
(…)
§ 5 Bodies of the Association
(1) The association's bodies are:
a) the general assembly;
b) the board of trustees;
c) the board (director);
d) the academic advisory committee.
Vorstand
Prof. Dr. Maren Röger
Forschungsförderer
Die Mittelgeber des GWZO
Als Leibniz-Institut wurde das GWZO 2017 in die gemeinsame Förderung durch Bund und Länder aufgenommen. Sie ermöglicht die Arbeit in den neu eingerichteten drei Forschungsabteilungen und der Querschnitt-Abteilung für Wissenstransfer und Vernetzung.
Zu Beginn seines Bestehens war das GWZO zwölf Jahre lang durch die Deutsche Forschungsgemeinschaft (DFG) gefördert worden. Im Anschluss hat dann das Bundesministerium für Bildung und Forschung (BMBF) die Projektfinanzierung der am Zentrum betriebenen Forschungen von 2008 bis 2016 getragen. Mit Hilfe der institutionellen Förderung, die sich der seit 1996 die Grundfinanzierung ermöglichende Freistaat Sachsen mit dem Bund teilt, und mit einer zusätzlichen großzügigen BMBF-Förderung für das Teilvorhaben »Soziale Umwelt – visuell« (Visualisierung und architektonische Gestaltung sozialer Umwelt, 2017–2019) können seit der Aufnahme in die Leibniz-Gemeinschaft Forschungsprogramm und Erstellung wissenschaftsbasierter Transferprodukte (Editionen, Sach- und Handbücher, Ausstellungen) vorangetrieben werden. Darüber hinaus werden weitere Drittmittelprojekte und zahlreiche Veranstaltungen durch anderweitige Förderinstitutionen finanziert.