Team
The Department Culture and Imagination
Researchers from the disciplines of archaeology, history, art and architectural history, literary studies as well as gender, film and cultural history are working together on questions about a »visual culture of history« from Late Antiquity until today, in a broad sense.
Prof. Dr. Arnold Bartetzky heads the department.
Department
Culture and Imagination
The department devotes itself to cultural patterns and processes of societal change as articulated in art, literature, architecture and various fields of popular culture and knowledge production. It is concerned with drawing forth imaginations as well as with the significance of culture for the formation of societies. This endeavour centres around the visual and the narrative, but also comprises performative practices. With this profile, the department offers a framework for interdisciplinary studies across a broad spectrum of cultural and historical subjects. 
Current research focuses on three topics: »Heritage and Canon«, »Knowledge and Truth«  and »Visions for the Future«, all building on current societal debates. They are deeply interwoven with the GWZO's main themes while also strongly linking with the Leibniz Research Alliance »Values of the Past« in which several of the department's employees participate.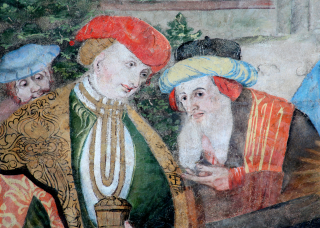 Completed Research Themes and Projects
From the Department's Work
Our department in the Leibniz Research Alliance »Value of the Past«
The new Leibniz Research Alliance »Value of the Past« began its work in September 2021. The GWZO is involved as a full member alongside 20 other institutions of the Leibniz Association as well as numerous other international cooperative partners. Those working in the department »Culture and Imagination« actively participate in the labs »Litigation of the Past«, »Valorisation and Commodification« as well as »Language, Performance and the Symbolic World«, which have all started plans for various events, publications and transfer projects.
learn more
Neuerscheinung: Architektur und Städtebau in der DDR. Stimmen und Erinnerungen aus vier Jahrzehnten.
Der von Arnold Bartetzky zusammen mit Nicolas Karpf und Greta Paulsen herausgegebene Interview-Band versammelt Gespräche mit Akteur*innen, die in unterschiedlichen Positionen am Planen und Bauen in der DDR mitgewirkt haben. Es sind lebendige Dialoge, die unterschiedliche Perspektiven reflektieren und immer wieder durch die Offenheit der Interviewten beeindrucken. Ergänzt um zahlreiche Bildquellen bietet das Buch vielfältige Einblicke in die Praxis von Architektur und Städtebau in der DDR.
learn more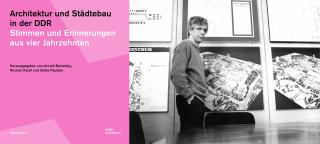 The Research Initiative »Political Epistemologies of Eastern Europe« (PECEE)
Since 2017, the research initiative has been committed to the study of historical entanglements of theories, practices, and figures of knowledge production in their political contexts.
The dynamic social, economic, and intellectual trajectories of Eastern Europe allow for particularly manifold examples to analyse the politics of such historical epistemologies.  This may also help to understand contemporary developments where the spheres of politics, knowledge and research can hardly be separated.
The group includes representatives of the Universities of Erfurt and Vienna as well as the Czech Academy of Sciences and the GWZO. With the participation of former and current members of the department, conferences, research proposals and publications have been conducted since several years.
learn more in »History of Science and Humanities« 44/4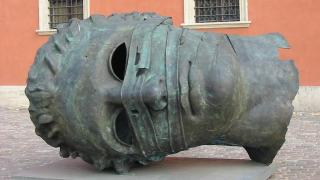 Real, more real, most real? A Leipzig audio walk on the theme of authenticity
An audience with affinity for science and interest in history was targeted, when Sabine Stach, Arnold Bartetzky, Karin Reichenbach and Stephan Krause created an audio walk through Leipzig's city centre. In the literal sense of the word, the listeners are made aware of the attributions of authenticity in urban space. The project is part of a cross-institutional initiative that was developed within the framework of the Leibniz Research Network »Historical Authenticity« in order to communicate its guiding questions in an easily understandable and broadly effective way. The audio walk, which was produced in cooperation with the company audiokombinat, is available free of charge.
sign up here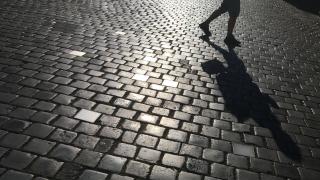 Guests
Guest Research at the GWZO