Team
The Department Culture and Imagination
Researchers from the disciplines of archaeology, history, art and architectural history, literary studies as well as gender, film and cultural history are working together on questions about a »visual culture of history« from Late Antiquity until today, in a broad sense.
Prof. Dr. Arnold Bartetzky heads the department.
Department
Culture and Imagination
The department devotes itself to cultural patterns and processes of societal change as articulated in art, literature, architecture and various fields of popular culture and knowledge production. It is concerned with drawing forth imaginations as well as with the significance of culture for the formation of societies. This endeavour centres around the visual and the narrative, but also comprises performative practices. With this profile, the department offers a framework for interdisciplinary studies across a broad spectrum of cultural and historical subjects. 
Current research focuses on three topics: »Heritage and Canon«, »Knowledge and Truth«  and »Visions for the Future«, all building on current societal debates. They are deeply interwoven with the GWZO's main themes while also strongly linking with the Leibniz Research Alliance »Values of the Past« in which several of the department's employees participate.
 
From the Department's Work
Newly published: Global Perspectives on Experiential History
Reenactment is a global phenomenon that encompasses far more than the reenactment of battles. Yet it is often national or local in terms of its historical themes, styles and subcultures. The anthology edited by Vanessa Agnew, Sabine Stach and Juliane Tomann brings together case studies on reenactment from Europe, America and Asia and asks about the relationship between national practices and global developments, including both the spread of new populisms and postcolonial movements.
learn more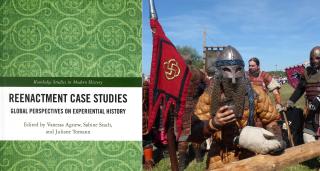 Hot off the press: Storytelling in Guided Tours
Tour guides have to be one thing - good storytellers. Under the title »Narrating History in Guided Tours«, the current issue of the journal »Narrative Culture« is dedicated to city and museum tours as a specific, interactive form of history presentation. The issue, compiled by Sabine Stach (GWZO Leipzig) and Irmgard Zündorf (Leibniz Centre for Contemporary History Potsdam) as guest editors, brings together case studies from Prypyat, Belfast, Warsaw, Berlin and memorial sites in Germany. Both academics and practitioners as well as different disciplinary perspectives, including linguistics and museum education, have their say.
Narrative Culture 9 (2022) 2. to the table of contents
Real, more real, most real? A Leipzig audio walk on the theme of authenticity
An audience with affinity for science and interest in history was targeted, when Sabine Stach, Arnold Bartetzky, Karin Reichenbach and Stephan Krause created an audio walk through Leipzig's city centre. In the literal sense of the word, the listeners are made aware of the attributions of authenticity in urban space. The project is part of a cross-institutional initiative that was developed within the framework of the Leibniz Research Network »Historical Authenticity« in order to communicate its guiding questions in an easily understandable and broadly effective way. The audio walk, which was produced in cooperation with the company audiokombinat, is available free of charge.
sign up here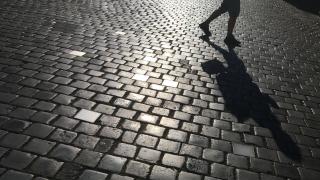 The Research Initiative »Political Epistemologies of Eastern Europe« (PECEE)
Since 2017, the research initiative has been committed to the study of historical entanglements of theories, practices, and figures of knowledge production in their political contexts.
The dynamic social, economic, and intellectual trajectories of Eastern Europe allow for particularly manifold examples to analyse the politics of such historical epistemologies.  This may also help to understand contemporary developments where the spheres of politics, knowledge and research can hardly be separated.
The group includes representatives of the Universities of Erfurt and Vienna as well as the Czech Academy of Sciences and the GWZO. With the participation of former and current members of the department, conferences, research proposals and publications have been conducted since several years.
learn more in »History of Science and Humanities« 44/4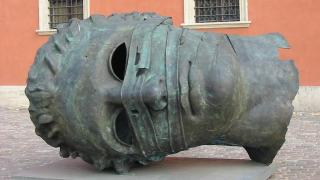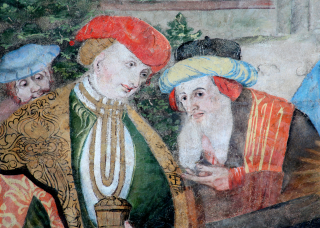 Completed Research Themes and Projects
Guests
Guest Research at the GWZO